LATEST 'GAMBIA FISH' CATCHES

PHOTO GALLERY ARCHIVE (below)

1. Fish Catches: Main Page
2. Fish Catches: March/April/May 2010
3. Fish Catches:January/February 2010
4. Fish Catches:October/November/December 2009
5. Fish catches: End May/June/July 2009 (this page)
6. Fish catches: March/April/May 2009
7. Fish catches: January/February 2009
8. Fish catches:October/November/December 2008
(Featuring the Giant Cuda's - Size does matter!)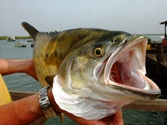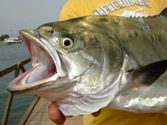 PHOTO GALLERY
(End May/June/July 2009)

At the end of May tourist flights to The Gambia reduce in number, however, The Gambia Experience, a British Tour company provide one flight a week during Gambia's 'Green Season' so anglers still manage to find their way here for a spot of fishing. Here are some photos......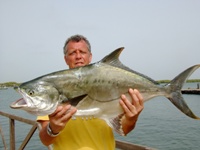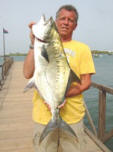 Large Queenfish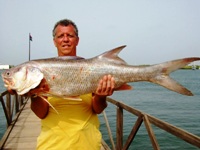 Captain Fish (Threadfin)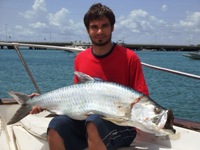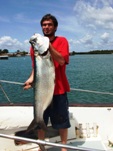 Tarpon (fished along the coastline)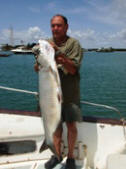 Tarpon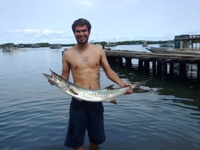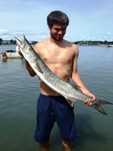 Barracuda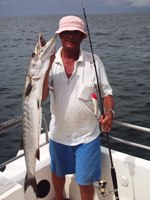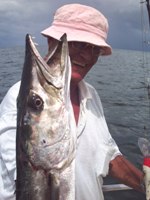 Barracuda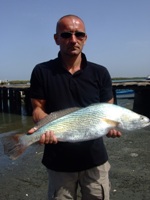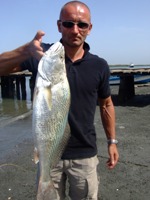 Cassava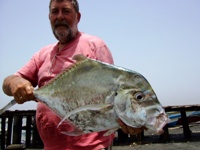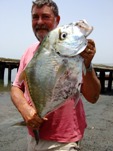 West African Pompano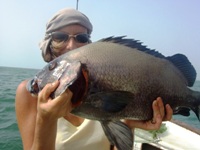 Thick-lipped Grouper Marble Grouper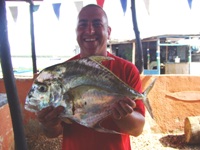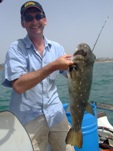 West African Pompano Butterfish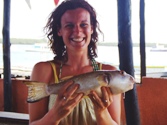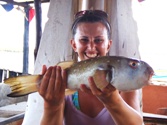 Butterfish Butterfish



We are not always there to capture your fish catches on film so if you have been fishing onboard 'The African Angler' and have some fish photos you would like us display - please email them to us or alternatively feel free to upload your latest fish pics to our Facebook Page.

Visit our Facebook Page

SEE BOAT CHARTER PRICES


Latest Catches
May/June/July
2009 in The Gambia



Fishing in The Gambia - What's Available
General Descriptions