FISHING IN THE GAMBIA
SPORT FISHING PRICES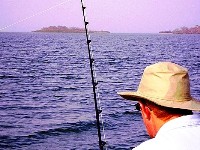 Sport Fishing Boat Charters


DAILY BOAT CHARTER RATE

£150.00
Sole use of boat

The price includes:

Boat Hire, Fuel, Fishing Tackle & Equipment, Baits, & Experienced Guide

Reservations/pre-bookings
Please email: fishing@african-angling.co.uk to reserve your boat charter days
---------------------------------------------
Shore Angling

£45.00 PER PERSON per day

The shore angling price includes:

Landrover Hire, Fishing Tackle and Bait

Reservations/pre-bookings
Email : fishing@african-angling.co.uk to pre-book and reserve your shore angling days in advance.

-------------------------------------

Fishing & Accommodation Packages

Email: fishing@african-angling.co.uk

-------------------------------------
Although we have a full compliment of fishing tackle, feel free to bring along your own!

Your needs: People are different, and therefore have different expectations and needs. To help make your trip a success, please communicate your ideas and wishes to African Angler. There is flexibility with most aspects of a charter. So please, let us know if you have any special requests.

What to Pack:Sunglasses, sun block, light long-sleeved shirt, brimmed hat, non-skid shoes, packed-lunch & drinks, and of course your camera!

Cancellation Policy If you cancel once the deposit has been paid, you will forfeit the deposit. If we cancel for ANY reason, a full refund will be given.
Fish have seasons too! & the Weather: The Gambia goes through warm and cold fronts, wind, weather, and tides every day. All of these factors effect the fishing on any given day. You must rely on the expertise of your captain and he will take you to what is biting!!!!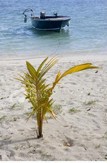 African Angler will make the best of what Mother Nature dishes out. In the unlikely event the sea conditions are not suitable you will not miss out on the fishing! The CALM WATERS of the creeks and bolongs are ideal fishing grounds if the weather turns bad.

The daily fish catches: The Gambia is still a developing country and many of the fish species are expensive for the locals to purchase, therefore, the daily fish catches belong to the Gambian captain of the boat. If you wish to take a fish back to have cooked for dinner however, you are more than welcome - our captains will advise which fish taste great!

Contact us

Please email us. We are happy to answer all of your questions
WE LOOK FORWARD TO YOUR VISIT!