YOUTUBE VIDEO LOUNGE

SPORT FISHING IN
THE GAMBIA, WEST AFRICA




We are placing a selection of short Gambia fishing video's from our YouTube channel for you to watch.
The links below take you directly to the video.
Raw videos - no flower!!
FISHING MOMENTS ON FILM

1. 70lb Guinean Barracuda

UK Angler Will Hart catches a 70lb Guinean Barracuda in the mouth of the River Gambia. He displays it here on film.







Video Length: 19 secs
---
2. Tigerfish (Hydrocynus Brevis), caught at Georgetown - The Gambia River

Mark Longster and Cpt Bala Moses guide Stan Nabozny from Texas. Tigerfish Xpedition footage. The fish displays jumps and twists before Stan lands his prize catch!








Video Length: 59 Secs

This fish was an ALL TACKLE WORLD RECORD
INTERNATIONAL GAME FISH ASSOCIATION (IGFA)
TIGERFISH (Hydrocynus Brevis) 12lb 8oz
---
3. IGFA RECORD - 168lb 8oz Whip Stingray caught at Dog Island, The Gambia River - Angler: Stan Nabosny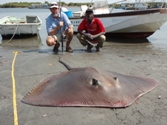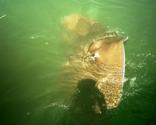 Video Length: 02.42
---

4. Large Stingray (est. 40lb) caught in The Gambia River

UK Angler Jamie Key lifts a large Stingray by the side of the boat ('Christine-Ann') before releasing the fish.







Video Lengh: 17 secs

---